About me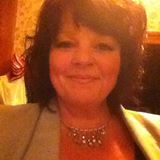 My name is Alyson Hunter and I have been a medium for over 20 years. I have been aware of spirit since I was very young and originally sat in a development circle with my Grandmother who was a Medium and Healer. I accompanied her to many Spiritualist churches where she gave demonstations of Mediumship and the Philosophy surrounding the Spirit World. I now feel very priviledged to be able to work alongside the spirit world to bring knowledge and comfort to those loved ones left behind.
I am also A Reiki Master and offer healing as part of my service. I developed an interest in Reiki after receiving treatments myself for stress, and felt drawn to practice it. I have seen some astonishing result in both humans and animals and thoroughly enjoy healing with its energies. I have been a reiki healer and master for over 7 years originally training in the Usui system of reiki but am also attuned and a certified practitioner in Tera Mei Seichem Reiki, Shamballah, Ma'heo'o Reiki, and Fairy Reiki. To enhance my healing and mediumship skills, I also hold certificates in Unicorn healing energy system, Energy and Magic of the Fairies, Christ Healing Energy, Dolphins of Atlantis, Stonehenge energies and The Akashic Records.
Most of my work is done at home apart from the animal communication and healing, in which case I am a mobile therapist, however I can visit clients in their own homes in certain circumstances.
I am fully insured with Holistic Insurance Services.
FOR MORE INFORMATION OR TO BOOK TELEPHONE 07908 510361 OR USE THE
CONTACT FORM
Ki To Life is the trading name of Alyson hunter, 10 Aire Street, Thackley, Bradford, BD10 8LA.